About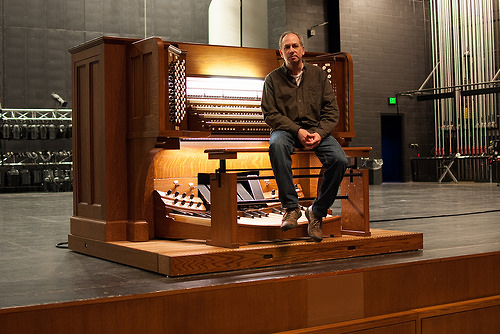 by Steve Panizza
When I began college, I had a choice between music or engineering majors. I went on to complete a Bachelor of Science degree in Mechanical Engineering Technology from the University of Wisconsin-Parkside. The Parkside approach to engineering was innovative and allowed me the opportunity to develop my imagination and creative side in an undergraduate focused program.
I could also spend time at nearby Carthage College in their prestigious organ program. Their program with its four-manual baroque inspired mechanical action pipe organ would provide opportunities and connections that would nurture and influence my later development as a pipe organ builder.

Principles of history are very much a part of my pipe organ design process. Along with steadfast artisanship, their application to each new instrument helps to achieve an enduring result. Mechanical key and stop action, natural voicing, and a free-standing solid hardwood case are part of that tradition. Examples I study include noteworthy European baroque instruments and the work of early American builders like David Tannenberg and Thomas Appleton whose work I value for its softer voicing technique and use of wood pipes.
The organ's rich history has produced an enormous evolution of different styles and technologies along the way. I think the best argument for my work is found in the description of past instruments built published here, and in the three short stories linked to below that form a professional autobiography. These are writings that I hope will help a potential client develop his or her own ideas, do better research, start some constructive dialog, and make an informed decision relevant to their needs.
I last built an organ a while ago, but I have some great ideas and new design work completed based on my past instruments. I want to start work on something new, so contact me if interested.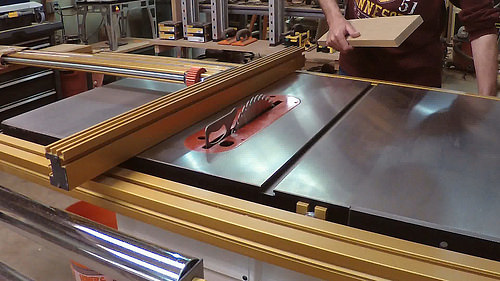 About that Photo

The photo at the top of this page is me sitting at the stage-situated console of Aeolian-Skinner Opus 892, which was installed at the University of Minnesota Cyrus Northrop Auditorium between 1932 - 1935. The organ recently underwent a major renovation. I was part of a group of organists on campus who got playing time on the organ to try it out after installation work was completed. The opportunity to play the organ at this historic venue was both reward and challenge since I had not played in a while. But what an honor and experience it was to have the Northrop Auditorium to myself for a couple of mornings over spring break. The auditorium underwent a prior renovation where acoustics were improved, and the organ was somewhat revoiced after installation to take advantage of that. The result is outstanding.
I work at the University of Minnesota in addition to operating my cabinet organ building workshop. A late romantic, early 20th century electro-pneumatic action concert hall organ is about as different from the intimate baroque referenced, mechanical action cabinet organs I build as you can imagine. What ties the two together though is that sense of communication one gets as an organist when playing a well-built instrument. A good pipe organ allows a performer to effectively communicate his or her thoughts and feelings in the form of music performance into the space where the organ is situated. A good instrument draws you in and invites you to be better. I got that experience when playing the Northrop organ. Whenever I encounter an organ that plays well beyond its paper design, whether it is one of my own or the work of someone else, I talk it up. Both organ builder and organist must act as respectful steward so that others might experience that same passion for the instrument we know so well.